I decided to try this project on a whim when I was wondering where I could add some charcoal grey to the house but in an unexpected way. I recently painted the entryway trim and walls and decided to give painting the floors in a checkerboard style a go! Thats the nice thing about older homes, its not as scary to try some creative solutions for changing up the design of a space.
This project was easy in that its literally just a good sanding and then painting to floor but it did take about 3 days in total to complete the project.
We did some research on painting floors and asked our local paint supplier and we decided to go with Benjamin Moore bonding primer and their floor & patio paint for this project.
We weren't doing a very large area and ion the end only used about 1/4 of each of these 946 ml cans. A little goes a long way with these products.
For our checkered pattern we used Benjamin Moore Kendall Charcoal, and Sherwin Williams Repose grey. I ended up hand painting in our grout lines by mixing both colors together until I got the lighter shade I was going for.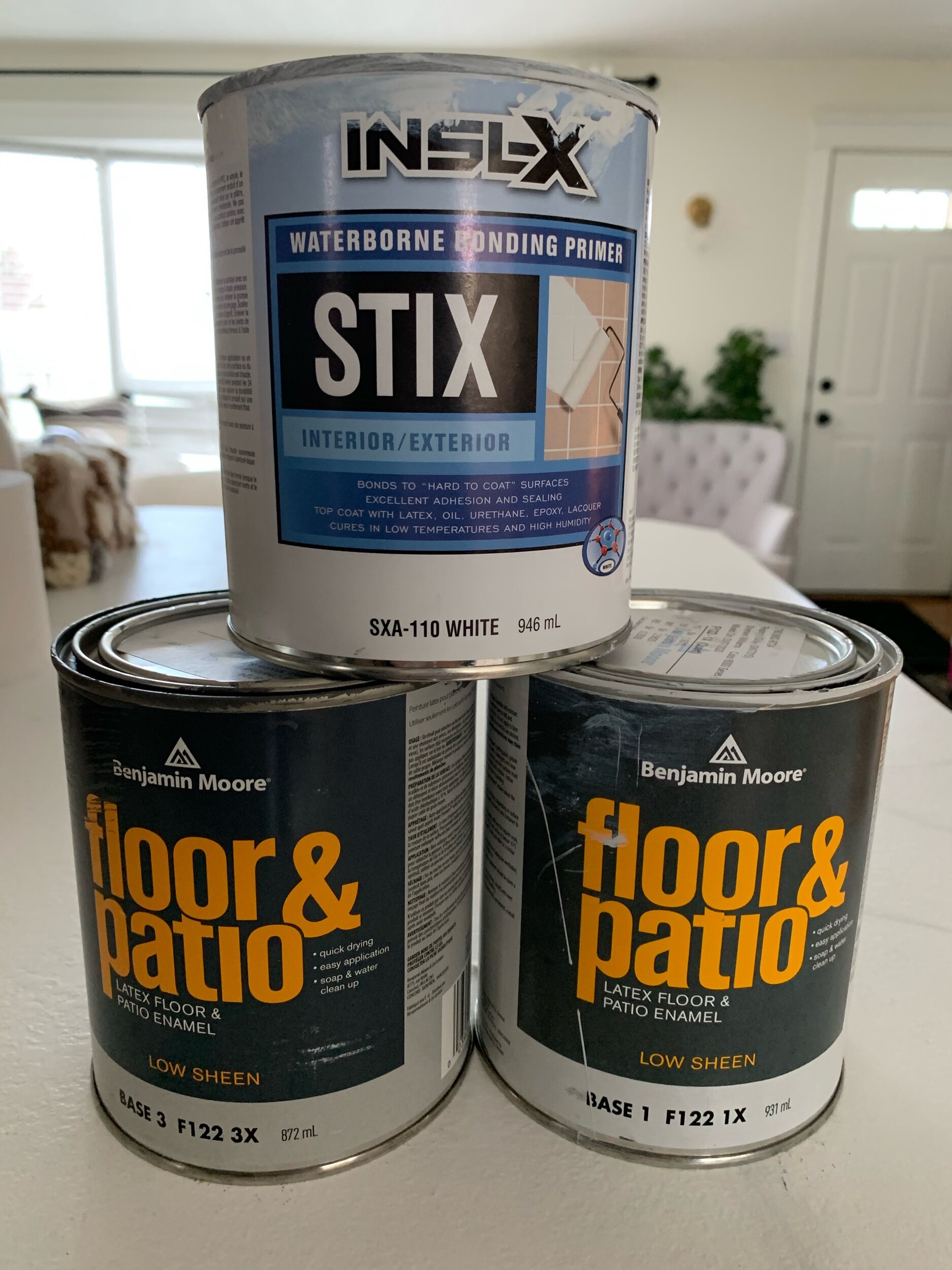 So to prep our tile floors we sanded the floors and washed them really well. Then Jade primed the floors let them dry for 4 hours and started with our lightest grey. We didn't worry about staying in the lines with this color because we would be covering the other squares with a darker grey.
In the end I hand painted our grout lines but if you want to leave your actual grout, you could paint each square individually. We used a roller for ours and touch ups we used a brush.
We love how they turned out and will keep you posted on how they hold up in the future!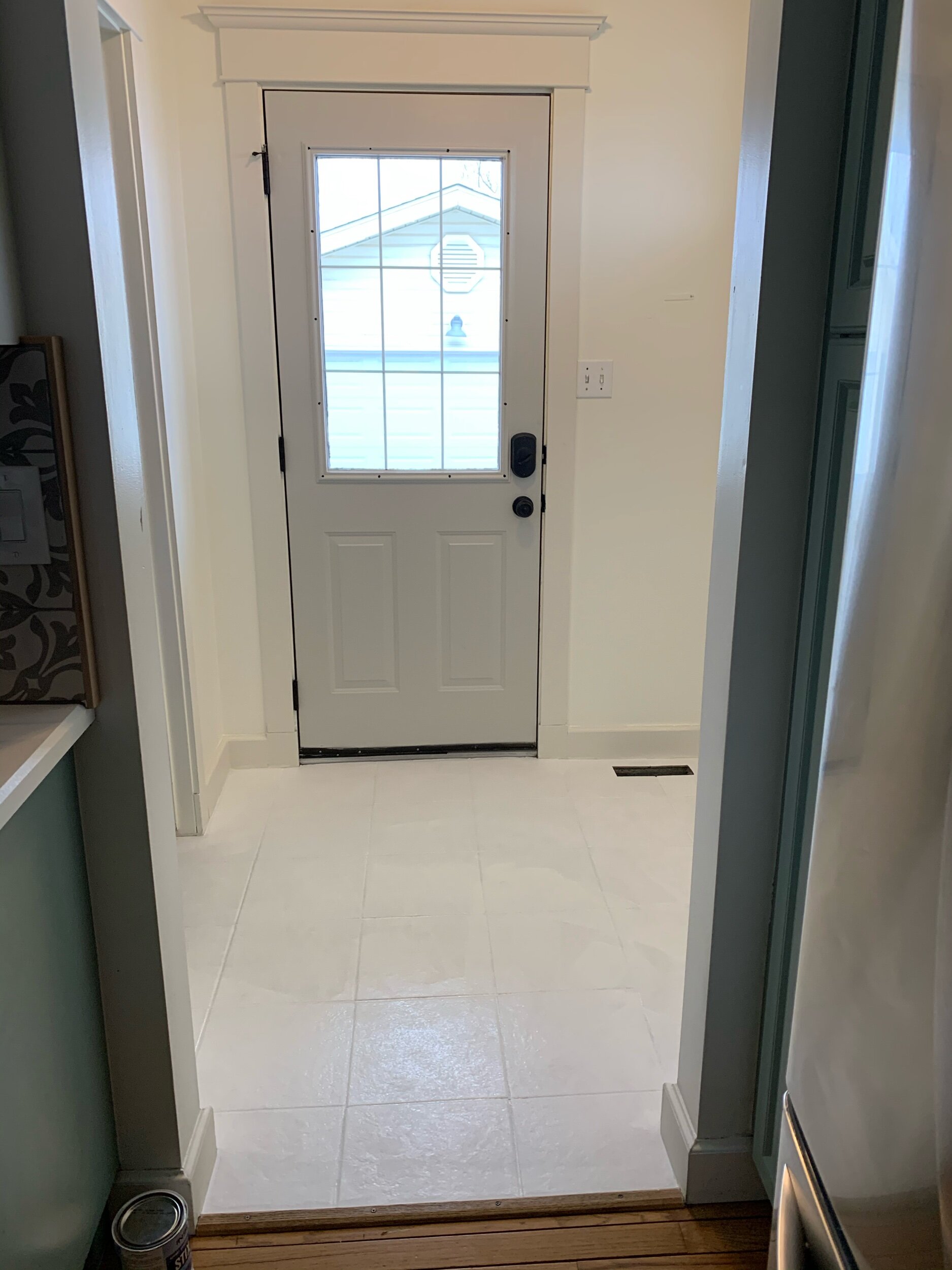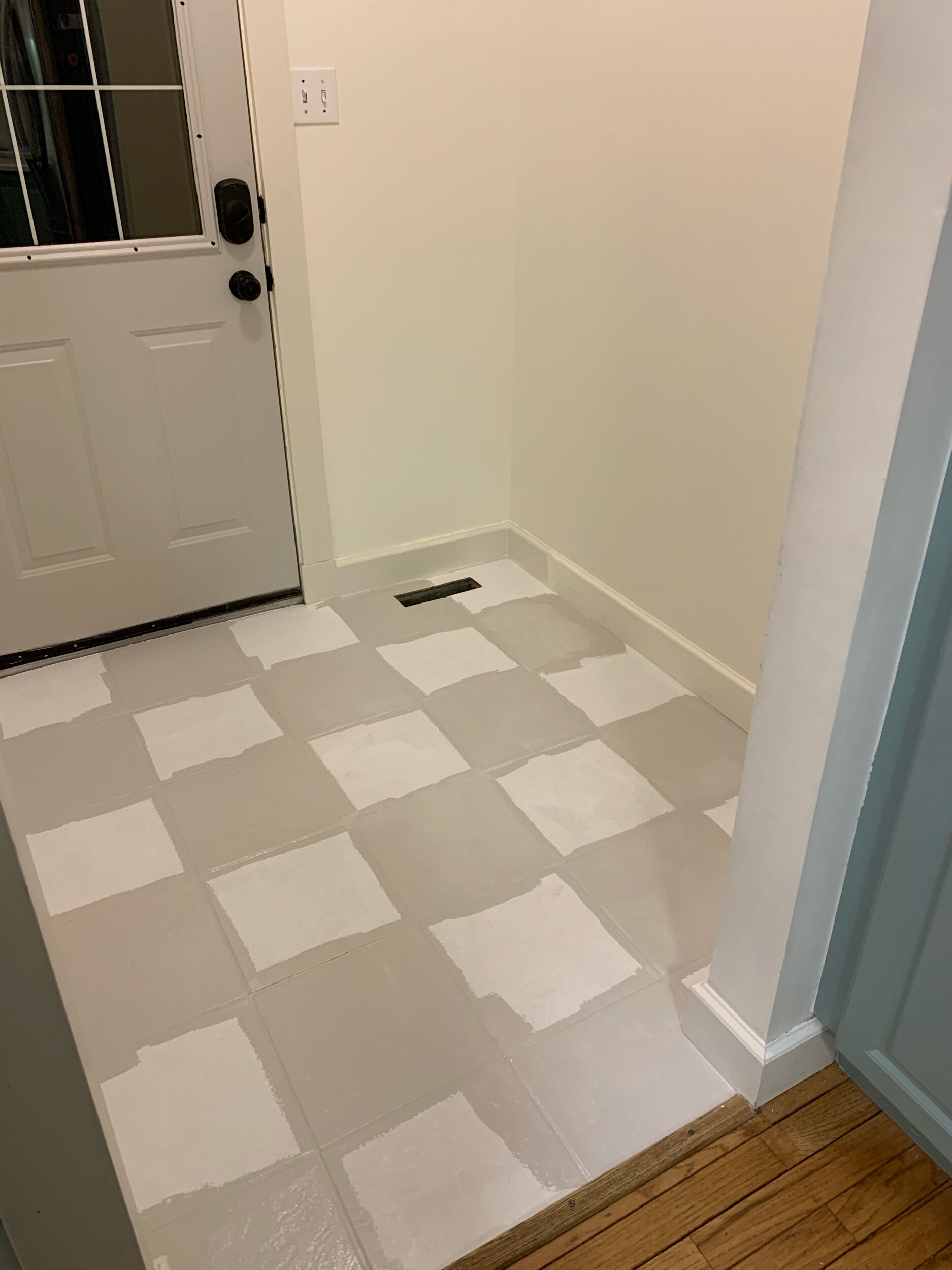 Pin it for later