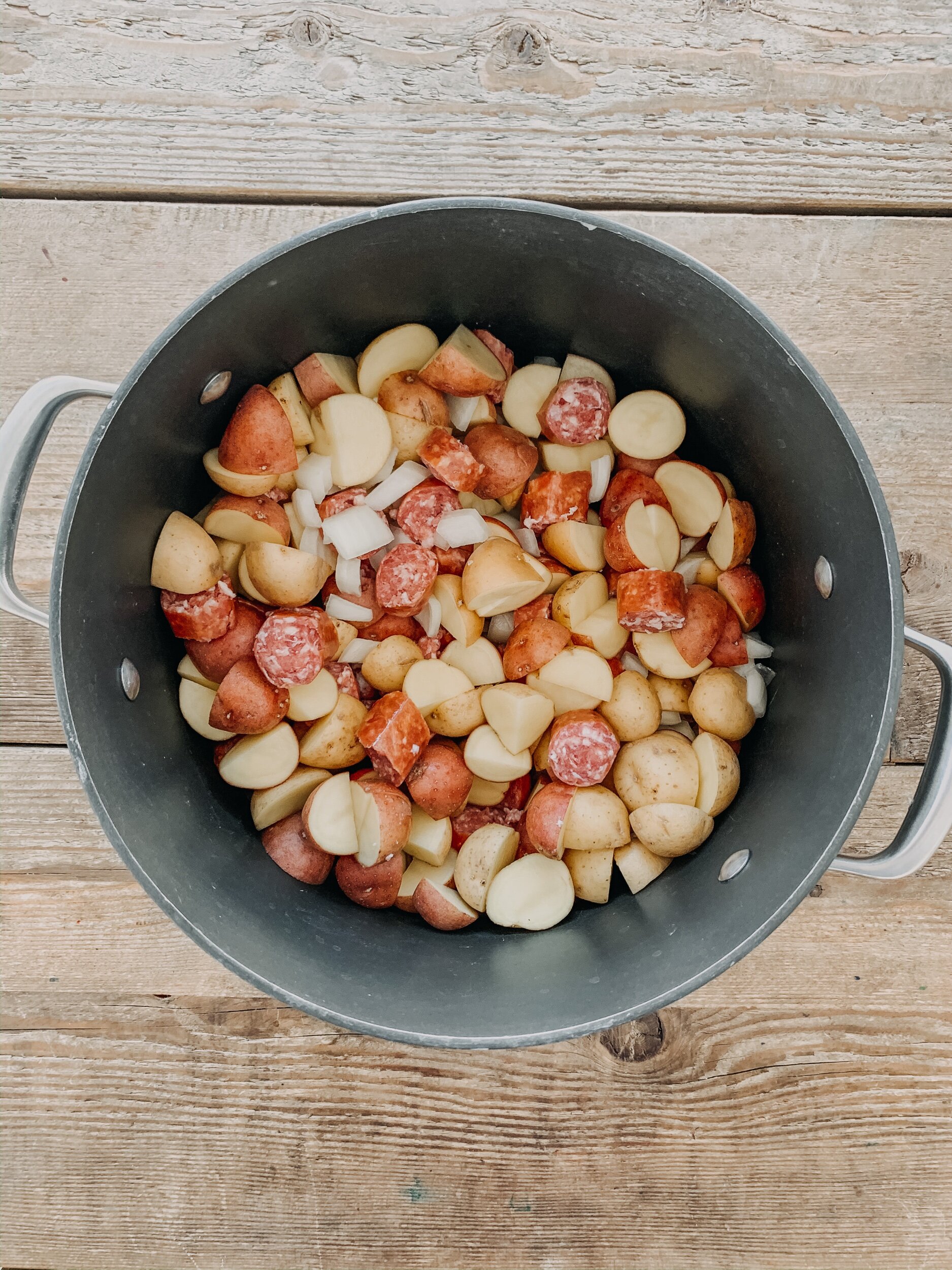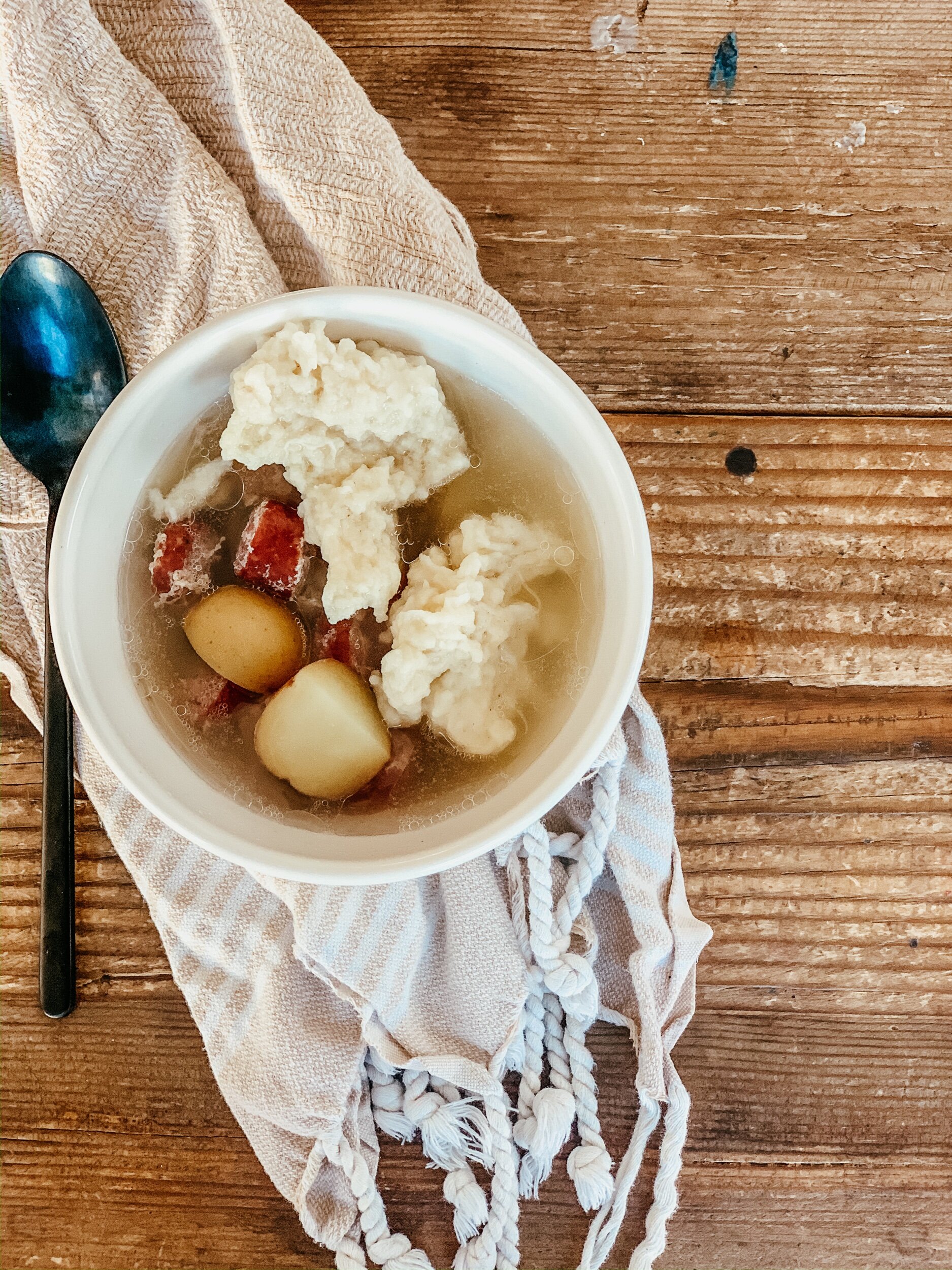 This soup may not look or sound like much but it is SO good and truly a staple around our house. I grew up eating this soup, my mom learned how to make it from my Dad's Mom and I love serving it for my family. It's Paisleys favourite soup ever, and she requests it frequently. The key to this soup is salt, and lots of it. You also want a good fatty farmers sausage because the broth of this soup is just water, the fat from the sausage brings all the flavour and makes the broth so tasty and delicious. I recommend not using a precooked or smoked sausage, but raw instead. I also like to use baby potatoes in mine but any potato will work!
This soup is super hearty on its own because of the potatoes and dumplings but I occasionally will serve this with cheese biscuits on the side or a big salad. Its perfect for this cold winter evenings but we have enjoyed it in our family all year round.
Mennonite Farmers Sausage Soup:
3 cups of cubed potatoes
3 cups of farmer sausage
1 small white onion
2 tsp salt
1 tsp pepper
2-3 bay leaves
Dumpling Recipe:
2 eggs
1/4 tsp salt
1 cup flour
1/4 milk
To make the soup, put your cubed potatoes, diced onion and farmer sausage cut into bit size piece into a large pot and cover with water. Add in your bay leaves, salt and pepper and bring to a boil on the stove. let simmer for 1/2 hr to 45 min. Next add all your dumpling ingredients into a bowl and stir well. Plop tablespoon size portions into the simmering soup and let cook for 10 min. The dumplings will rise to the top.
Remove bay leaves and serve!