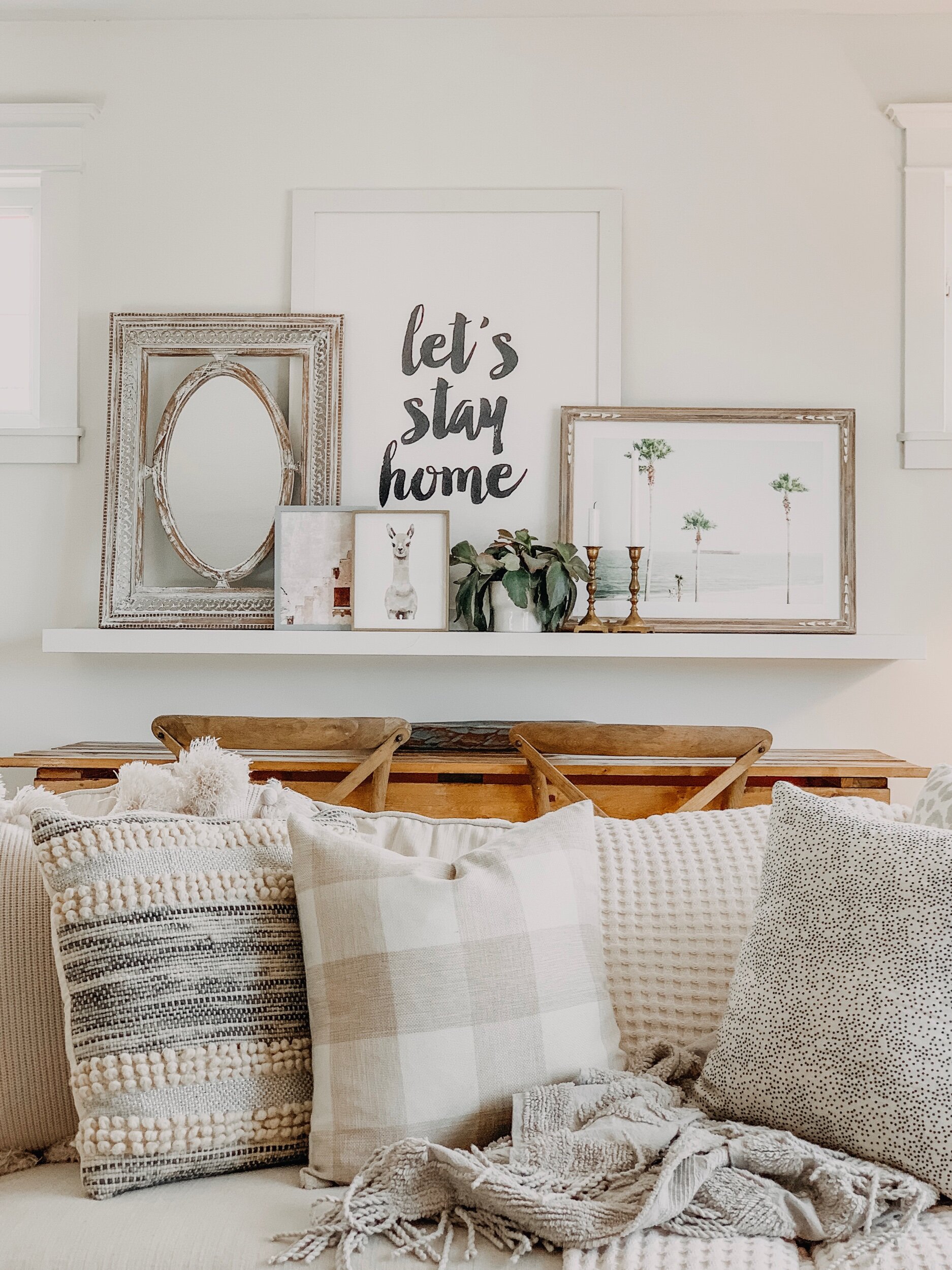 I am always on the hunt for affordable wall art, that fits our decor style it seems. I know a lot of people who would disagree with me, but I always choose our art based off of the decor style I am going with. A lot of designers would say your art work should stand alone and doesn't need to fit in, but at the end of the day I am not really a designer and am just a stay at home mom who loves decor and pulling together a curated, neutral design palette for our home, so…. I choose art that fits my style and not only because I just love the piece.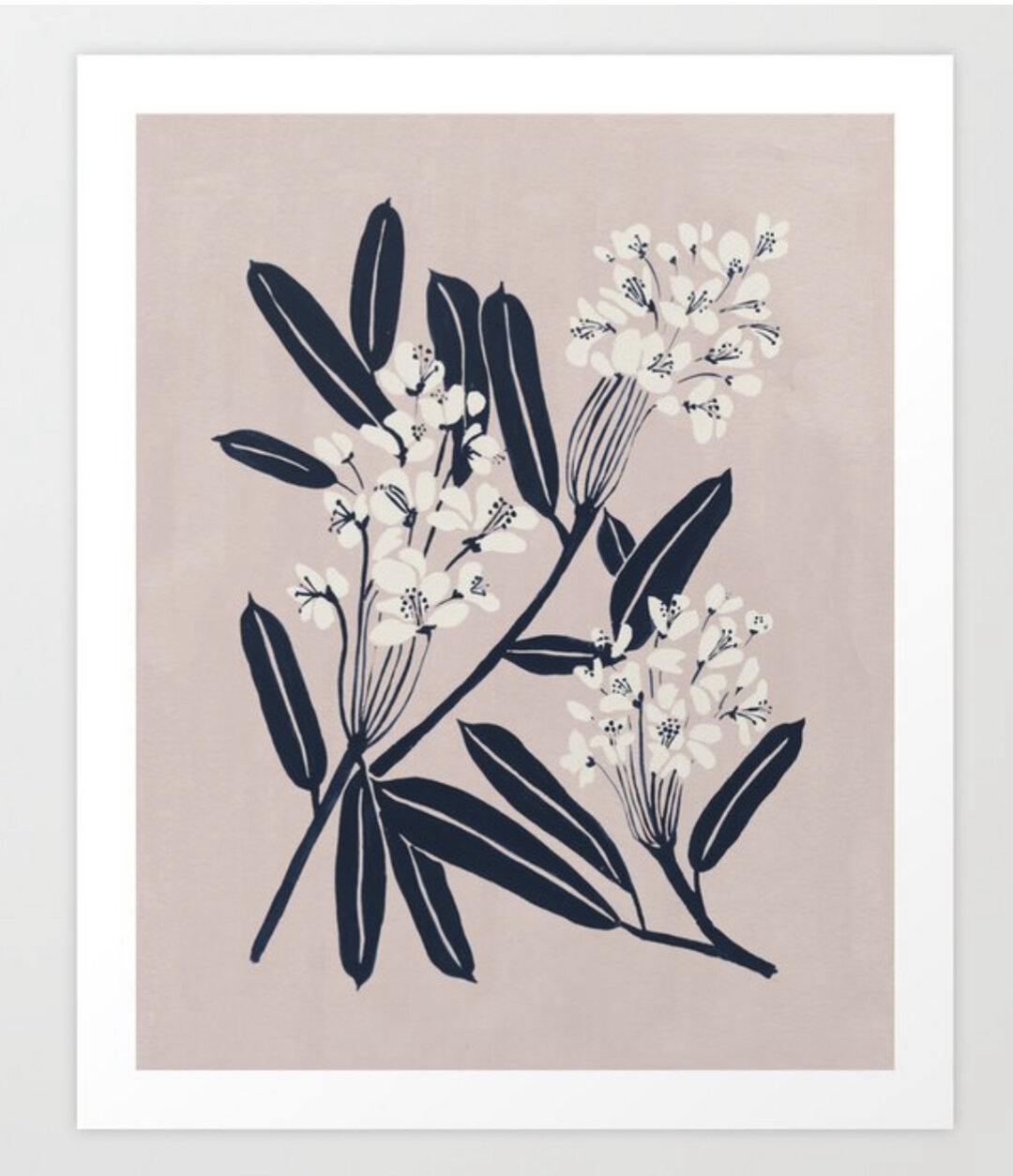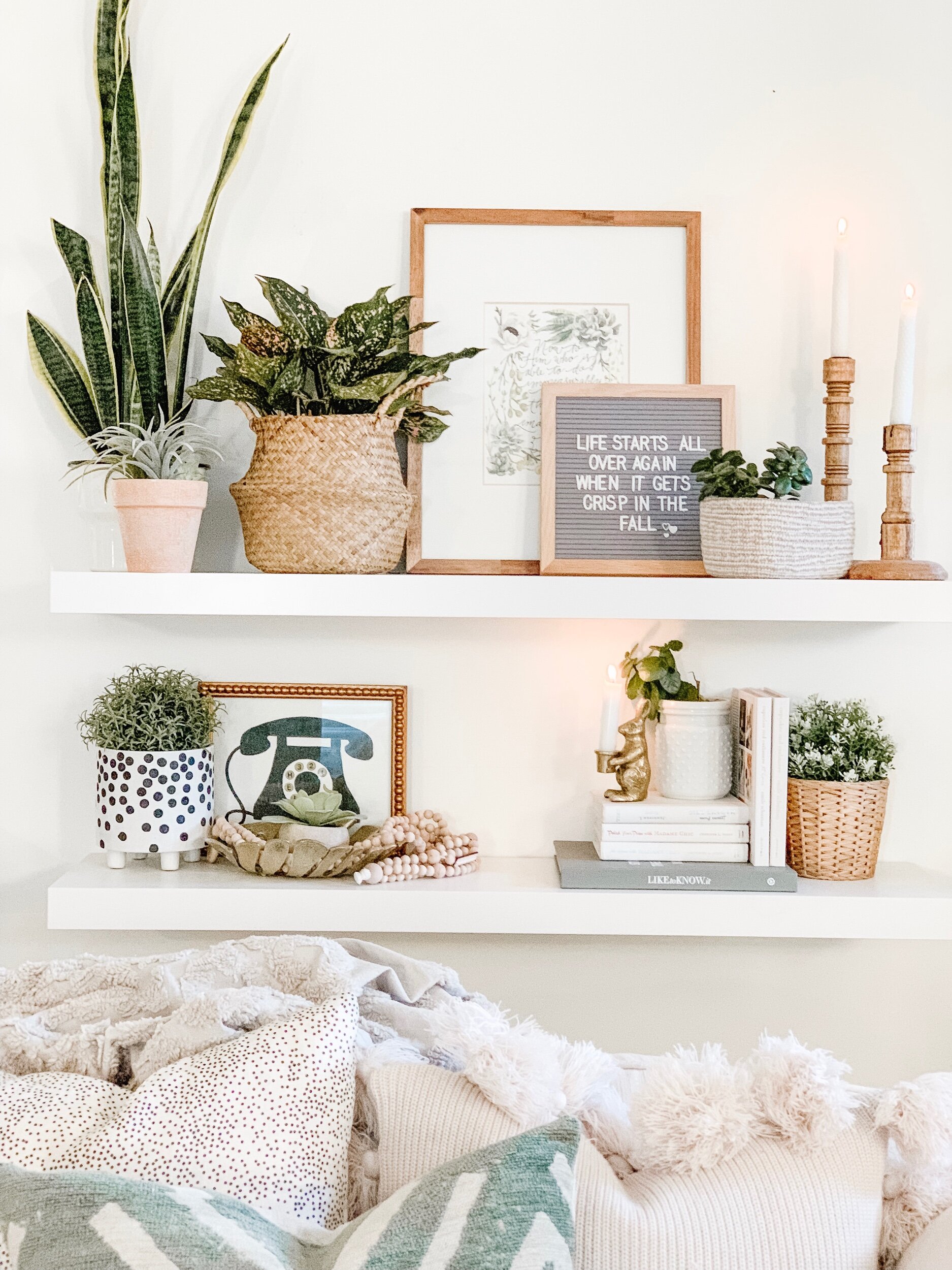 Now with that said I also pick my art because it gives me a …. feeling. I wouldn't just pick any ole art, it does have to speak to me, for lack of a better phrase, and even though I tend to stick to these 4 styles of art whenever I choose a piece of art work for our home it does have to make me happy to look at it! Art is like the icing on the cake, the jewelry in the outfit. Although I want it to work within in my decor scheme I also want it to hold its own!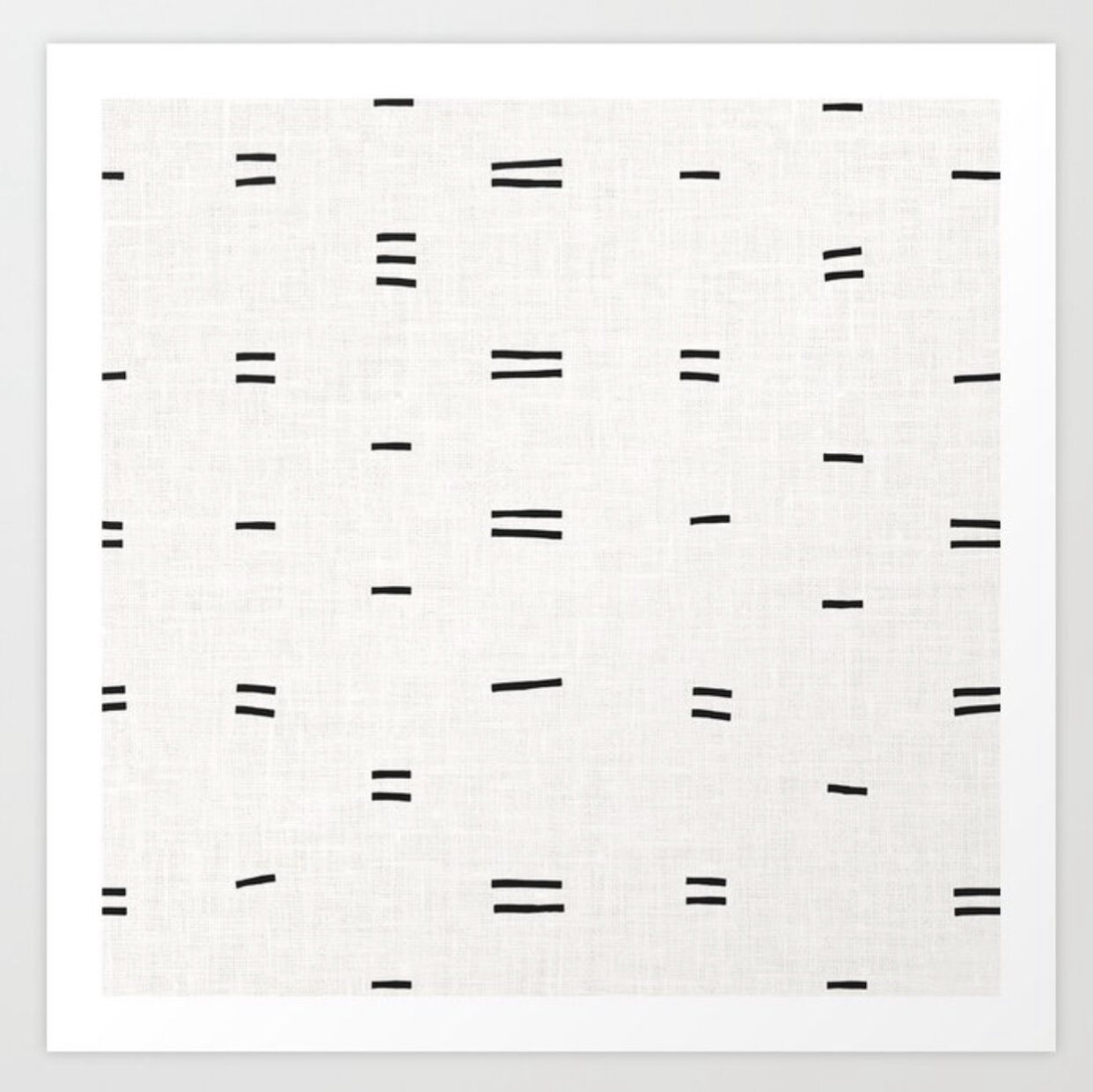 Below I have made a design board with my go to art styles. I love line drawing and found some very affordable prints on Society 6 (not sponsored) as well as some great Nature prints (notice a beachy theme… and if its not beachy its usually a water-colour field lol). I also love to use black and white prints for their versatility and lean towards fun and quirky designs. Finally florals, I can't get enough of these. I love floral prints especially illustrated designs and I would say these are what I use the most in our home!
Hopefully you were able to find something you like if you are looking for art as well, and if not you can use these as guidelines. I grabbed all of these picks from both Society 6 for there great selection and affordability AND Minted because I love their curated art prints. You could almost not go wrong with any of Minted's Prints. Although its pricey, their framing is BEAUTIFUL! Most of our art work that you see scattered throughout our house is form Minted. It's well worth the investment if you choose to invest some money in art, if not you also can't go wrong with purchasing an unframed print online and then going to your local Michaels store (with your handy coupon if you are in Canada) or I imagine Hobby Lobby etc and find a beautiful, super affordable frame there!
A note on framing – I am still a lover of a matted print however this is not a modern look so if your style is minimalist, Scandinavian, or modern go with a print that has no matting around it, and as always pick what you love and don't worry about what everyone else around you is doing! Go with what makes your heart sing, in the price bracket that's right for you!