It's finally here….
I know I've been promising photos of our laundry room reveal and we finally finished everything up this past weekend and I am so in love with how it all turned out!
When we bought this house almost two years ago ( wow writing that feels shocking that we have lived here for so long, feels like yesterday that we moved in) the laundry room was the one room in the house that I really really wanted to makeover but I knew it would be a big project and it would have to wait.
We finally got to it this May and after 4 months of hard work it's finished and I really can't believe the transformation.
Here is what our laundry room looked like before ….
? As you can tell not only was it in need of some TLC in the design department it also needed some love in the organizing department.
So we knew we needed extra storage and we would have to use up every inch of the space because it's not a large laundry room by any stretch of the imagination ( although for sure there are smaller ones) and maximizing cabinet space was our first task!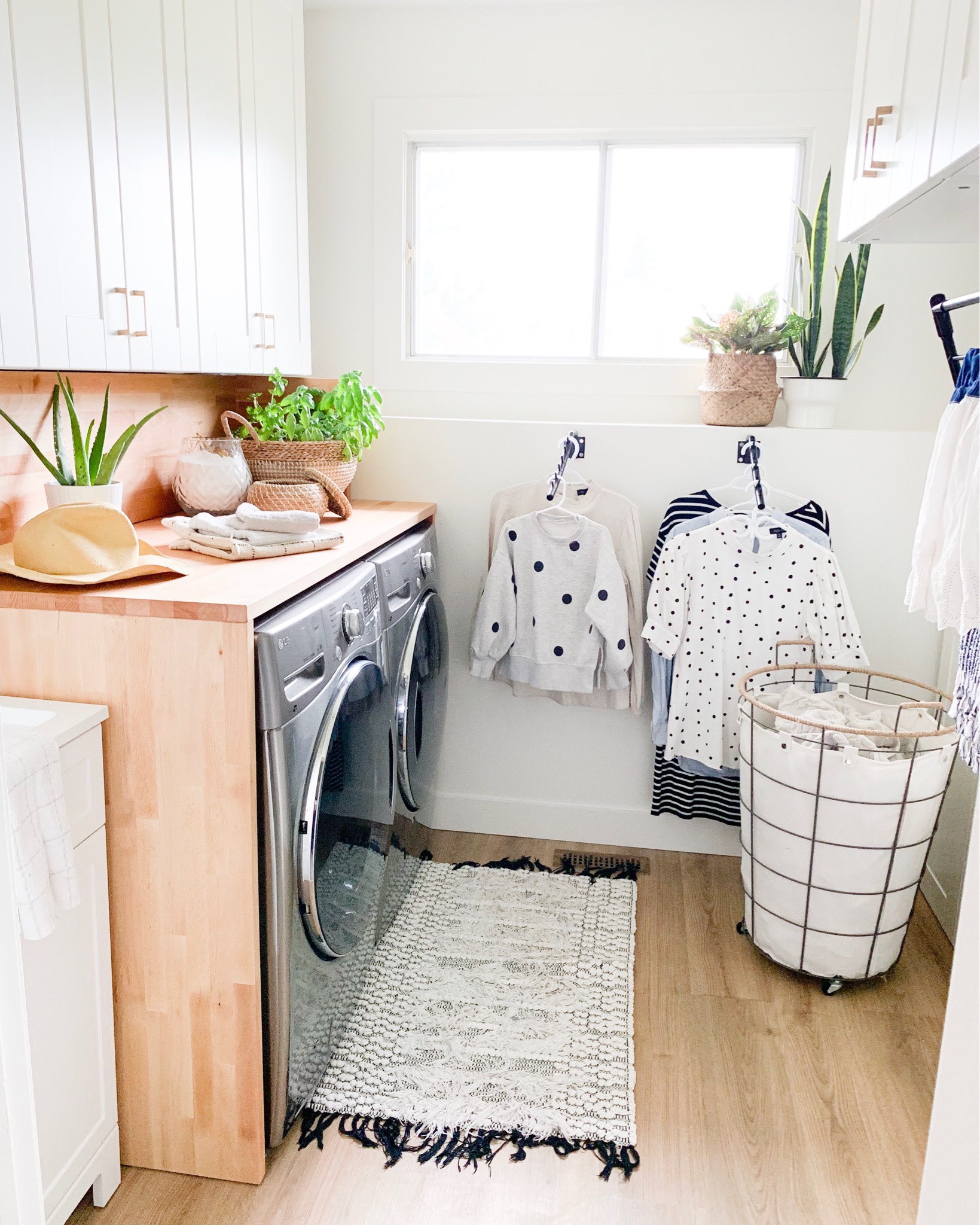 All of the cabinets including the pantry we used in the back right hand corner to house my husbands tools came from Ikea. We also used this ikea desk top to make this waterfall counter top and backsplash. It's all removable incase we ever need to get the washing and drying machines out.
We added in a new laundry sink and vanity ( similar one here), and gold hardware for all the cabinets and pantry. We also put in new flooring (similar here) and lots of drying racks! These ones hold hangers and these can hold hangers or just folded clothes and I spray painted them in matte black.
The paint color we used is cloud white by Benjamin Moore and I love it. What white paint can't do to freshen up a room I don't know, it truly makes all the difference!
I hope you guys love it as much as we do! Now I guess I better get to all the laundry that needs to be tackled!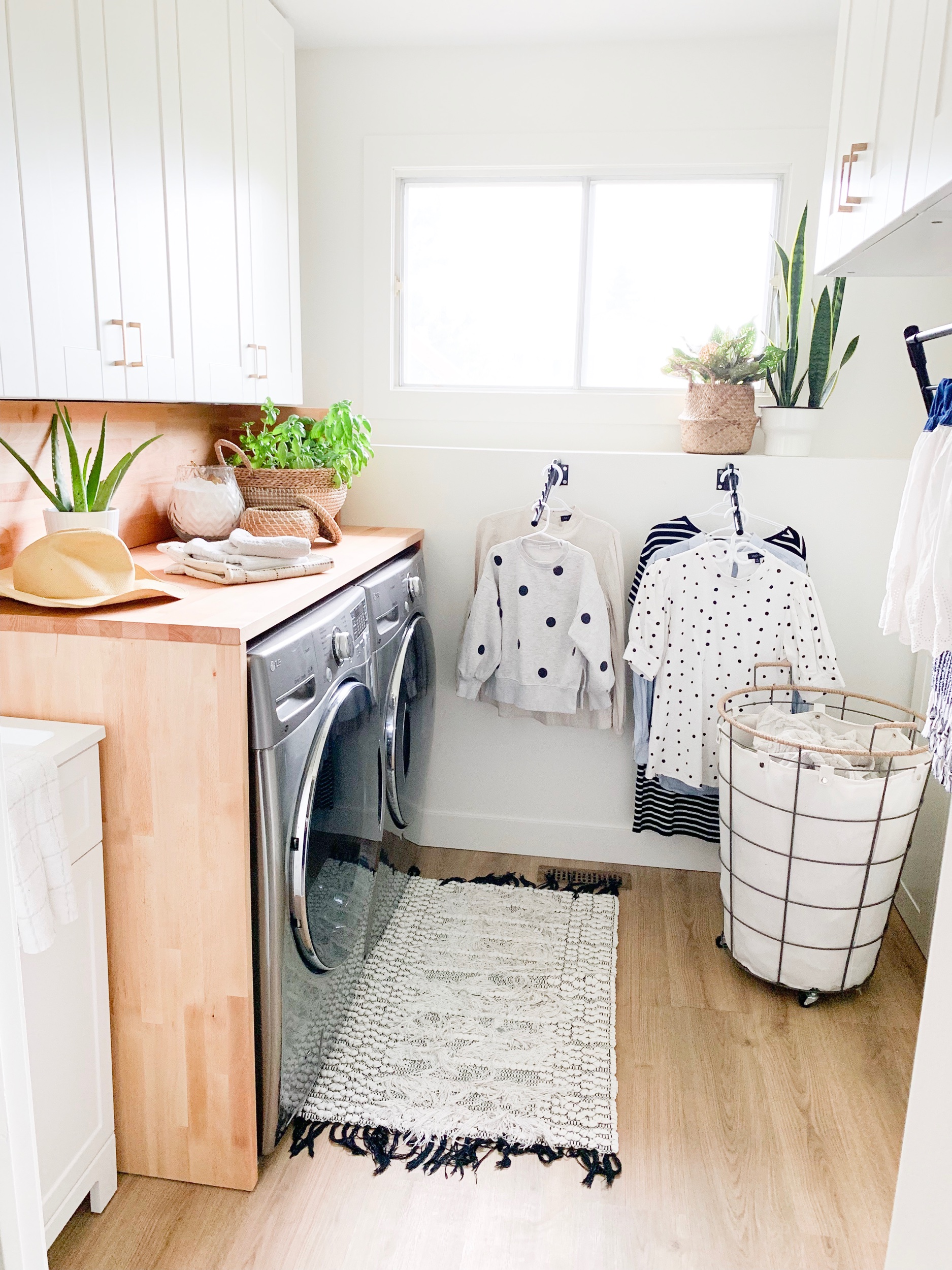 design laundry makeover laundry room ohmydearblog reno section 1